As part of Urban Succession, a project coordinated by Jason Rogalski and supported by a DNA of Creativity grant, I collaborated with ceramic artists, Jeremy Gercke and Jonathan Austin. (See news article on SDSU web page). This work was featured in an exhibit at the Oceanside Museum of Art in April 2014. We went to the industrial/urban neighborhood, Barrio Logan and collected soil from gutters, medians, cracks in the pavement, etc.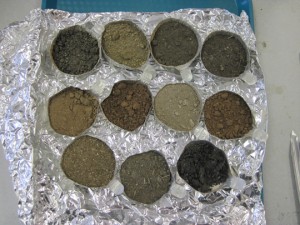 I performed various chemical and microbiological analyses of these soils. Note the great variety in color, showing varying organic matter content and mineralogy. I was surprised how "soil-like" these materials taken from urban environments were. They were not overly contaminated with metals or coliform bacteria, and some of the samples were actually quite rich in organic matter and nutrients (though we did have to pick out some odd urban detritus – particularly memorable was the animal print bra).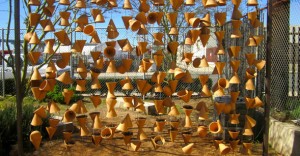 The soils were mixed and placed into the ceramic sculpture pictured above, installed at the Woodbury School of Architecture. The sculpture was watered regularly, and the seed bank present in these urban soils was allowed to germinate and grow.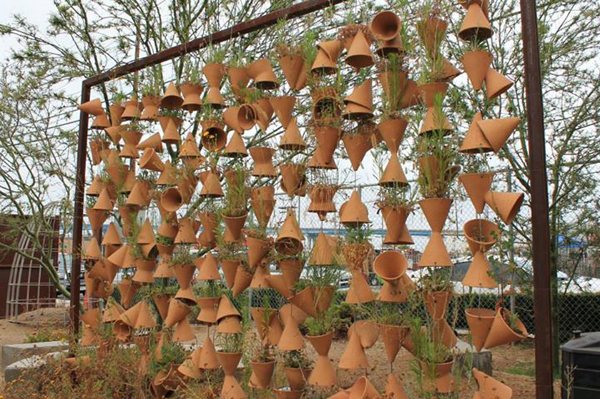 The urban soils had a dense and diverse seed bank (my favorite was the tomatillo plant – very appropriate for Barrio Logan, a place with excellent authentic Mexican food). We analyzed the plant community that emerged in this sculpture, including the overall diversity of the plant community and how certain species tended to grow in the same pots.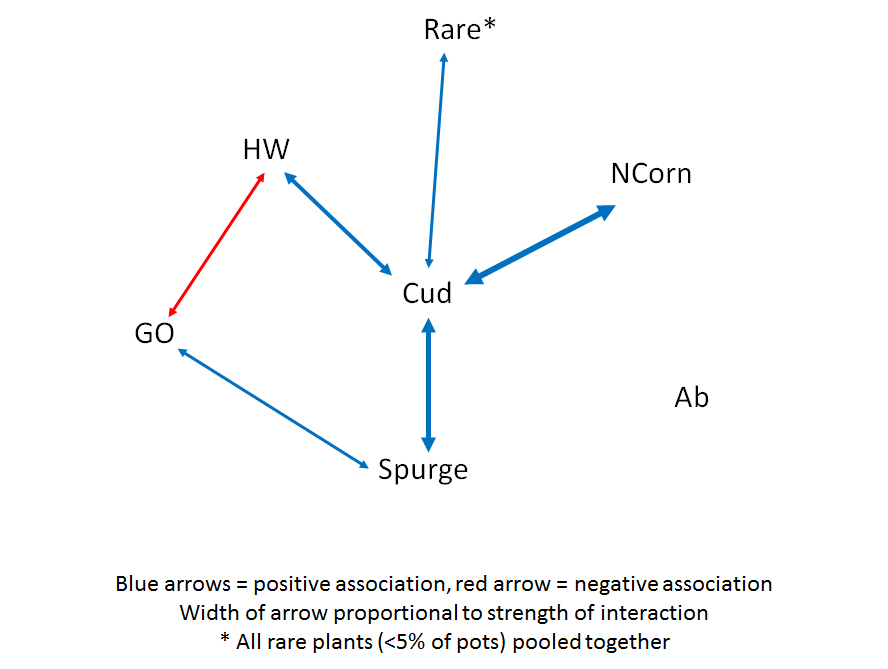 Sorry, I can't find the key for what species these abbreviations represent , but the point is there was some structure to this community, despite the high degree of randomness from the seed bank being thrown together from many different isolated patches from gutters, medians and cracks in the pavement. Final analysis: just give it a chance – Nature will do it's thing.